Morehead City Guide

Morehead City, Crystal Coast, Outer Banks, North Carolina

Morehead City Guide

Welcome to North Carolina's Central Coast and New Bern Carteret County's coastline, also called the Crystal Coast, consists of narrow barrier islands and includes many favorite beach-vacation spots. Some of the favorite beaches are in Atlantic Beach, Pine Knoll Shores, Indian Beach, Salter Path and Emerald Isle. Beautiful Beaufort, a nearby community, is a quaint seaport brimming with charm, history, a boardwalk and tree-lined streets. Morehead City, Swansboro and the Down East each have thier own distinct character. If you've already visited or researched a trip to the Crystal Coast, the historic city of New Bern, the charming waterfront town of Oriental, or Havelock, home of Marine Corps Air Station Cherry Point are all excellent stops along the way for a spendid vaction. With just over 7,900 residents, Morehead City is the largest town in Carteret County..

Today Morehead City is home to the North Carolina Seafood Festival (the state's second largest annual festival) and the Big Rock Marlin Tournament. The city continues to grow and strives to preserve its heritage as a fishing and port city. The most obvious recent improvements have occurred along the waterfront. Morehead City's leaders have provided a major face-lift to this charming section of town, resulting in wide sidewalks, new docks, bathroom facilities, art work, parks and a gazebo in City Park on Arendell Street. Waterfront restaurants, both new and old, and shops continue to bring visitors and deep-sea charter fishing boats line the dock to give them a day at sea. Some of the best places in Morehead City, however, are off the beaten path. You must cross Arendell Street, away from the waterfront, and walk down the side streets to Bridges Street, which parallels Arendell, to enjoy many fine old residences that have been refurbished. Some of these buildings have been turned into shops, bed and breakfast inns, art galleries and businesses. They are well worth turning a corner to find.
Morehead City Guide to Traveling in Morehead City
Explore the Morehead City Guide and your favorite vacation hot spot whether it be offshore or inshore fishing, enjoying the sun on the spectacular beaches, or exploring the historic sites, restaurants, and night life in and around Morehead City, North Carolina.




Morehead City Guide - Links

Atlantic Beach King Mackerel Tournament

North Carolina Seafood Festival

Swansboro Mullet Festival

American Music Festival

Big Rock Blue Marlin Tournament

North Carolina Angler (.com)

Emerald Isle Pier

Atlantic Beach

Morehead City Guide - History

In 1858 John Motley Morehead sang the praises of the infant town: "The City of Morehead is situated on a beautiful neck of land or dry plain, almost entirely surrounded by salt water; its climate salubrious; its sea breezes and sea bathing delightful; its drinking water good and its fine chalybeate spring, strongly impregnated with sulfur, will make it a pleasant watering place . . ." Gov. Morehead was successful in his bid for the railroad's destination and ultimately one of two state deep-water ports. Morehead City was incorporated in 1861. When the N.C. Legislature authorized the incorporation of the town, surveyors laid out the streets and named the primary ones after men who had been influential in the area's settlement -- Fisher, Arendell, Bridges, Evans, Shackleford and Shepard.




Join The Network

For advertising information, domains sales or any other questions, please visit NextClick.com

Fill In The Blank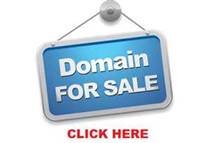 Over 1,560,000 Google Results for Morehead City Guide